Exclusive to PortfolioPlus and ProSuite subscribers.

While creating a Price List to offer products for clients to purchase, one thing to consider is whether or not you want to offer Packages.

Packages are a great way to offer multiple products for the client to purchase under one set price. In most cases, because the client is purchasing multiple products together, the overall cost of the package would be slightly discounted from what the client would pay for each product individually. Packages are a great way to incentivize purchasing more products, which can ultimately result in increased profits.

Creating and Editing Packages
In your Zenfolio account, click on the Selling icon on the left-hand side.
Go to the Price Lists tab.
From here, you can either Create Price List or Edit an existing Price List.
In your Price List, you can click on the Packages headline to collapse and expand these options.

To create a new Package, click on the Create a Package button.
To Edit and existing Package, click on the icon and choose Edit. You can also duplicate and delete a package in this menu.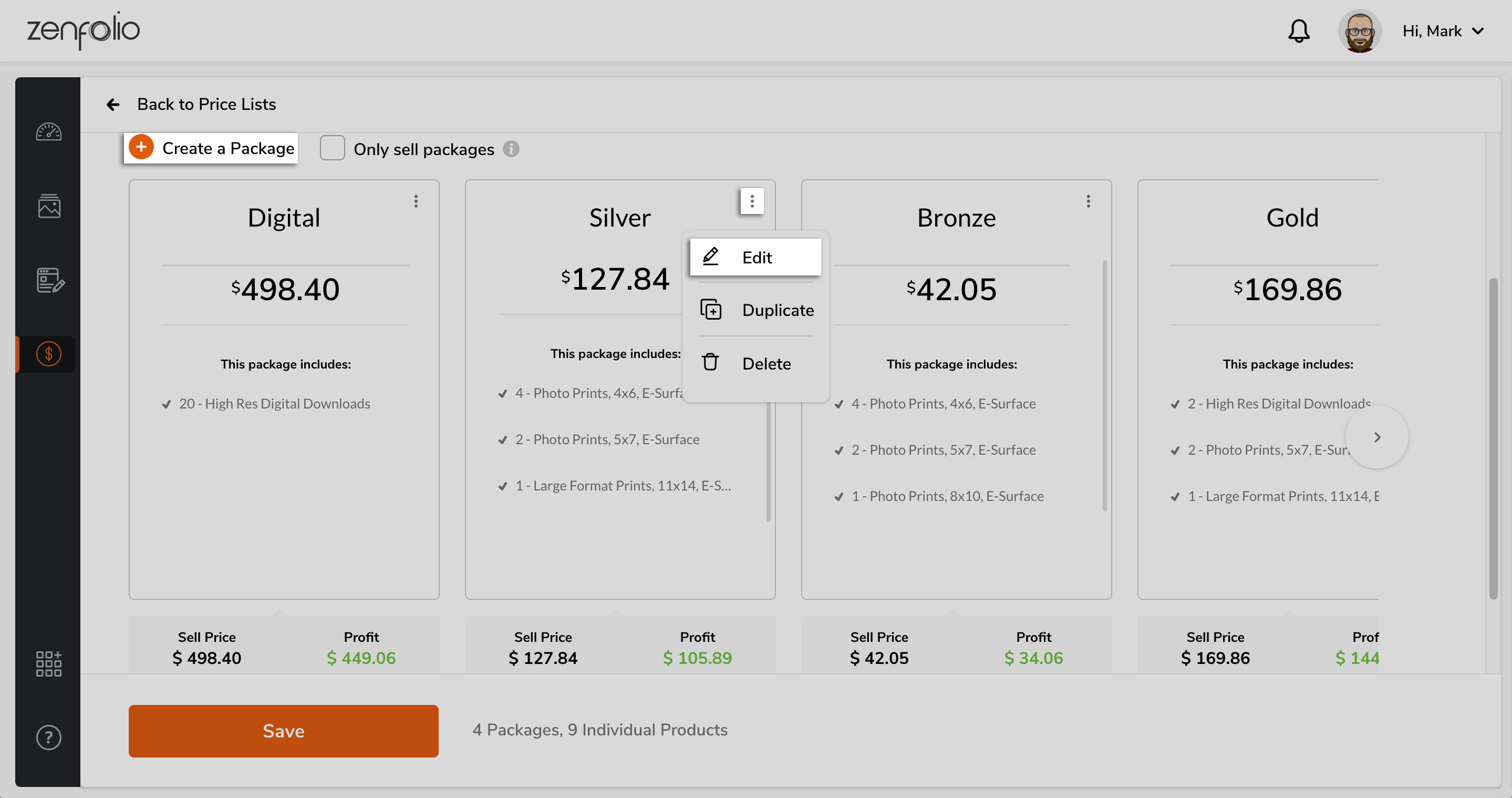 Adding Products to a Package
To add products to a package, click on the Add Products button.
Select the type of product you're wanting to add.
If you chose a print product type select the size, paper type, and any add-ons you want to add. If you chose a digital product, select which resolutions you want to make available.
Click Save.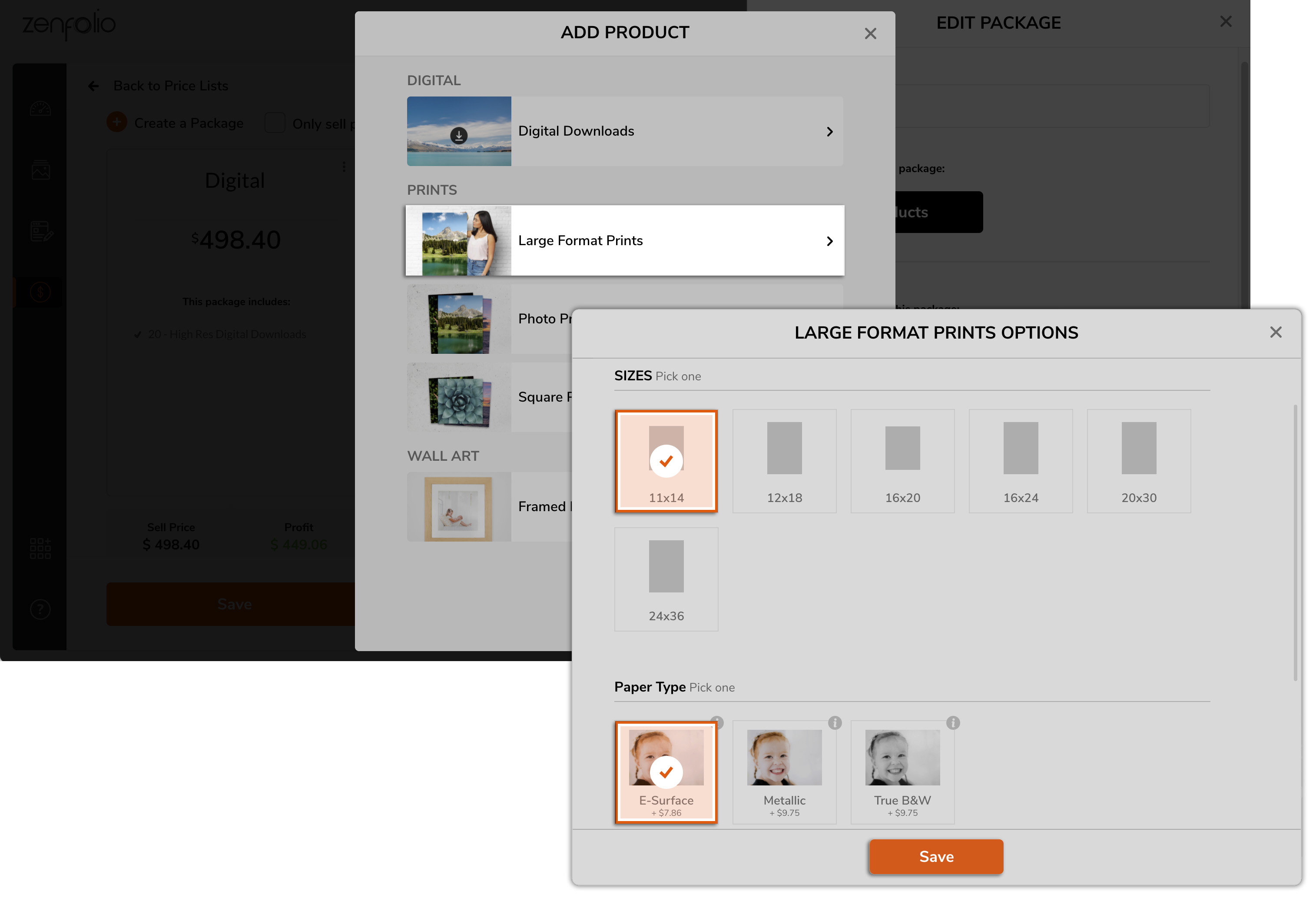 Adjusting Package Value and Selling Price
Once you've got your products added to the package, you can then edit how much a client will pay for their package by adjusting the Selling Price.

The Package Value can be used to show clients what kind of savings they're getting by purchasing in a package vs individual products. By default, the package value will use a markup of 100% over base product cost.
For example, let's say you have a package of 4 8x10 prints that you're selling for 15.00. With our default 100% over base cost markup, this package has an actual value of 19.20 – a savings of 4.20 when the client purchases the package of prints.

You can manually increase/decrease the Package Value amount, but this should always be more than actual Selling Price of the package. If you'd like the client to see how much they're saving with the package, check the Display savings in cart option.

When you've completed working on the package, click on Save.