Available globally using the following currencies: USD, CAD, GBP, AUD, NZD, Euro.


BookMe is an easy-to-use scheduling feature that allows your clients to book your photography services directly from your website, at least 24 hours in advance. BookMe removes the guess-work from availability requests and gives you the power to focus on what you do best - managing your photography business.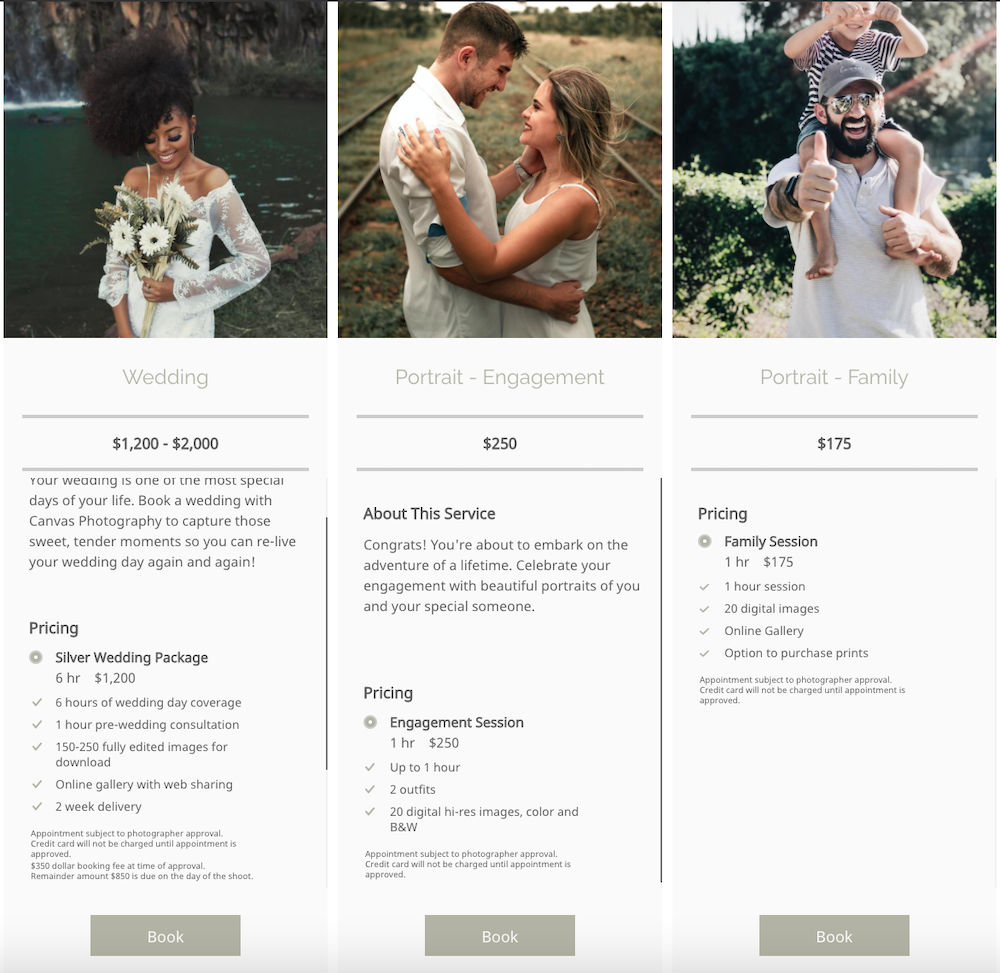 With BookMe you can:
Offer various types of services
Collect the full session fee up-front
Collect deposits, and send automatic invoices
Sync with Google Calendar
Add BookMe to multiple pages on your site
Customize BookMe to match your website design
Receive payments directly to your bank account or debit card
Send Manual Invoices for additional service to existing clients
View and Manage past client bookings
To start accepting bookings on your website:
Fees and Costs of Using BookMe
There are no additional fees from Zenfolio when clients are paying for bookings through BookMe. However, there will be a Payment Processing Fee imposed by the processor used to accept payments through BookMe (Stripe or PayPal) – 2.9%+0.30 when using Stripe or 3.49%+0.49 when using PayPal.
Additionally, for those that are selling product Packages through their BookMe Services (optional) there is a commerce fee of 7% per order (calculated on the package order sub-total, excluding tax and shipping) and the payment processing fee of 2.9%+0.30 when using Stripe* or 3.49%+0.49 when using PayPal (calculated on the package order total, including tax and shipping). You keep the remaining profit from the package sold, minus any product cost for either print production or digital product delivery.
*If an order is discounted during approval, after being placed, Stripe charges an additional fee on the discounted amount of 1% for USD transactions and 2.9% for non-USD transactions. This additional payment processing fee from Stripe will be seen on Stripes end of the reported payment.